Artists such as Pierre-August Renoir, Roy Lichtenstein, & Vincent van Gogh all the way back to Velazquez.
Quadruple Take of vanrijngo's
For each of these painting included in Quadruple Take, I've selected two works from my own collection that might seem to most not to be related.   On closer analysis, I have brought out to the viewers a couple of common elements in meanings, subject being mainly women, and the intensity of love of women, for instance in Renoir's La Liseuse (1877) and Lichtenstein's The Kiss (1962) both focus on the single women and  having independent looks, while the ones in private settings and presumably quiet moments, the one in a "larger than life" embrace is giving off the same feelings of emotions.  All paintings are voyeuristic in nature, with three clearly set in reality.  You can see the details of dress that is carefully rendered -- while The Kiss could be more of a fantasy. These works share similar compositional tactics by these artists while the figures hold the eyes of the viewers by the division of their respective backgrounds, of darker and lighter sections, meeting the subjects in all the canvases. And finally as we all see, they share similar color relationships in strong areas of reds and other colors used to demonstrate what is predominate in nature, while at the same time being  beautifully represented subjects of women and our desires.
Master artists meet in my own Exhibition of the artists below.
Pierre-August Renoir
La Liseuse
25 5/8" x 21 3/8"
1877

Roy Lichtenstein
The Kiss
80" x 68"
1962
©Estate of Roy Lichtenstein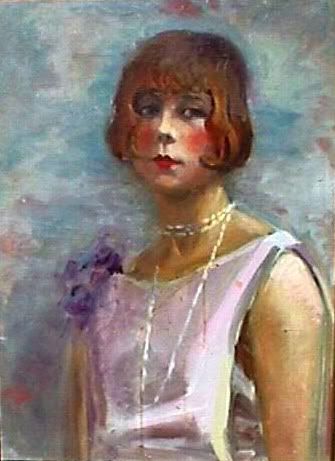 Vincent van Gogh?
Thinking About A Kiss
From Bob Miller-vanrijngo collection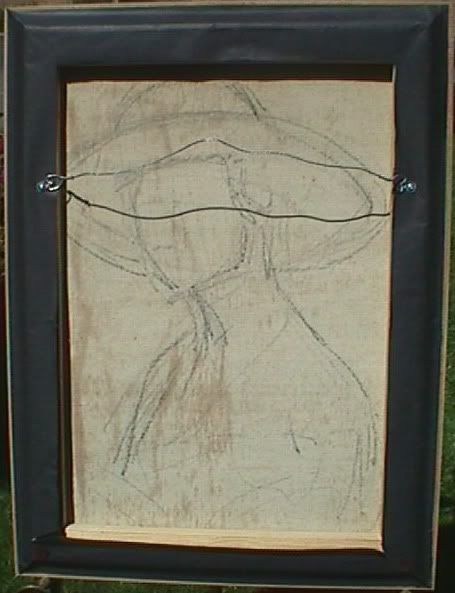 Back of this painting which you might could call a Vincent van Gogh Drawing?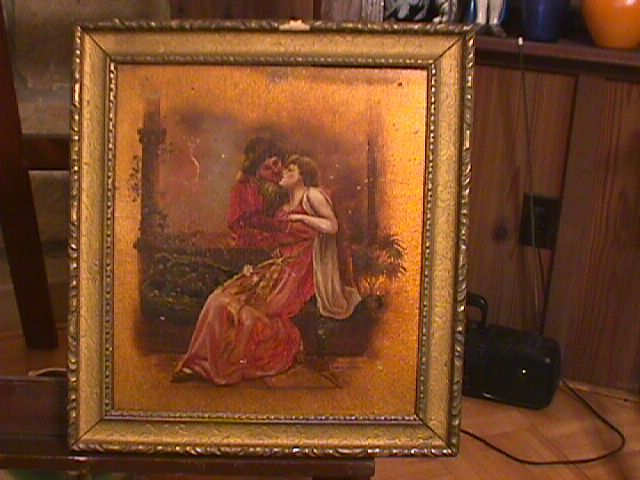 Velazquez portrait of himself and his Wife on wood panel.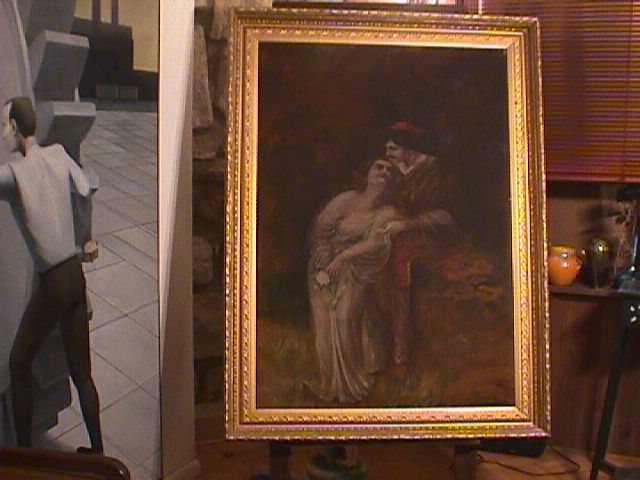 Velazquez portrait of himself and his Wife on old drapery type material.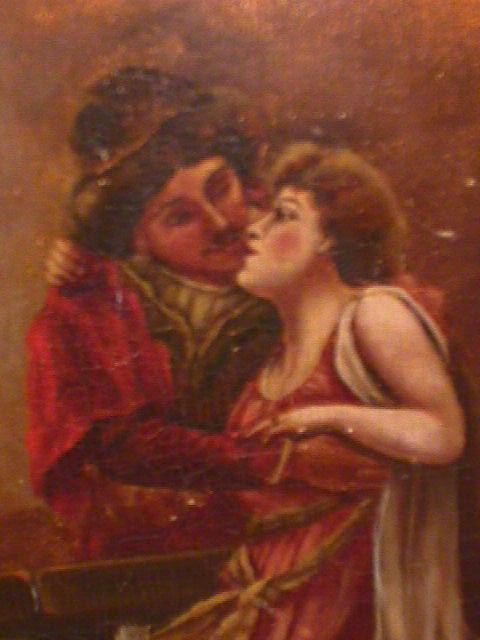 Velazquez & Wife from above.
Only a court painter such As Velazquez could or would be able to add gold flakes into his clear varnishes to create a gold flake paint back in the 17th century. He painted the same time period as Rembrandt painting in Holland.  Everything one can imagine was at the court painters disposal while painting for king Phillip forth of Spain. I could actually show you the Craqulars in the paint that actually take centuries to form unless you bake them in by a high temp oven, but I'm not going to right now.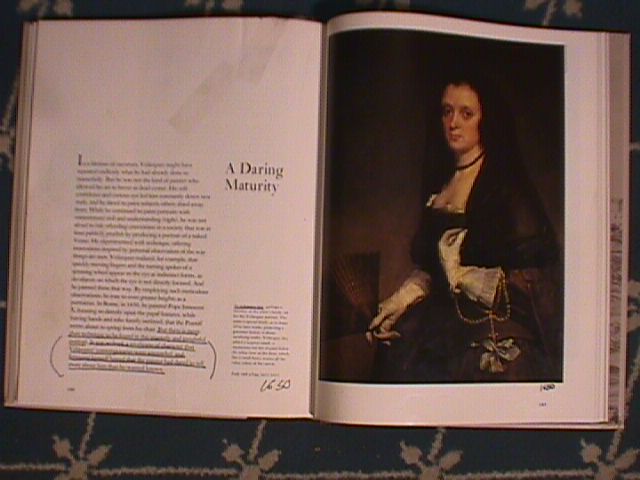 An un-known supposed Spanish woman from a Velazquez book but I'd say she is a well reformed lady of the courtesan trade of Italian decent the same time period as Pope Innocent the X of Rome.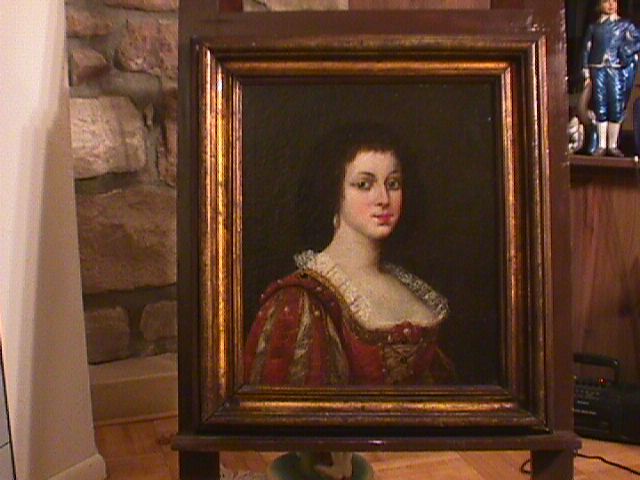 Isn't It amazing how Powerful people can rewrite history?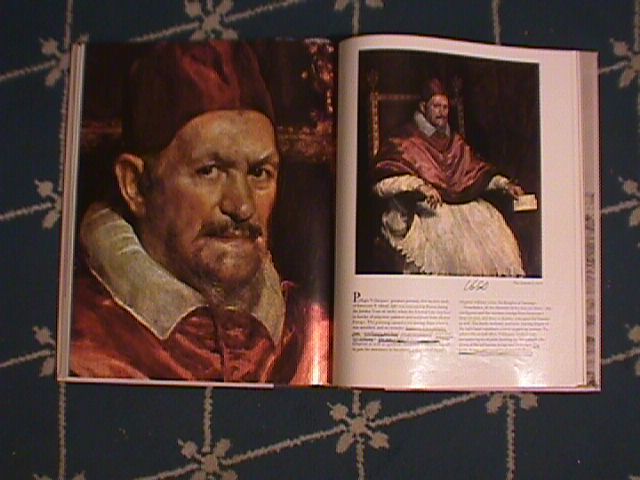 What marvelous journeys and trips these artists put us on, and especially Velazquez when taking his trips to paint important portrait for his King.  Women has always been the intriguers of men, all the way back to Eve.  It is like Pope Innocent the X of Rome saying about Velazquez's ways of painting,.... that he dare tell more about him than he wanted known.
I hope that you all have enjoyed this little trip that I've tried to put you on!
vanrijngo