Agostina

Agostina Segatori in the Café du Tambourin, 1887
The experts say Vincent may have had an affair with 'La Segatori', an Italian by birth, although this is by no means a certainty according to them. Some of the letters seem to indicate that they were more than just friends. Amazing that they would think this of an artist who thought at the end of his stay in Paris would state in letters to his brother Theo and other friends, that he lost a lot of works in this relationship with Agostina.

 
This xray above came straight from "The Vincent Van Gogh Foundation" Website, and was one of their own xrayed discoveries. I borrowed it from their site, and if you think you can find it on their VvG site,... good luck,... for I can't find it myself anymore.  I feel when they seen how it matches a portait I myself have in my collection which I have owned and have been saying it was a VvG portrait of a woman, painted in 1887 from the time I bought it on eBay in 1998.

 http://vanrijngo.bravejournal.com/entry/42890
Agostina Segatori's portrait was painted over another work. In the x-ray we can clearly see a large-scale portrait of a woman underneath.
  Well,... what do you know about this? Probably not a damn thing,... but what the hell,... here goes anyway. This is the portrait below that I bought on eBay in 1998 of this 19th century portrait of a woman, oil on canvas,... and I'm sure they will say it could not possibly be of Agostina Segatory, painted by Vincent.  I would even go as far as to say even this oil on wood paneling of the artist and Agostina under the mulberry trees painted in the fall, on the out skirts of Paris. This could have been painted on one of their own beach skinny dipping excursions.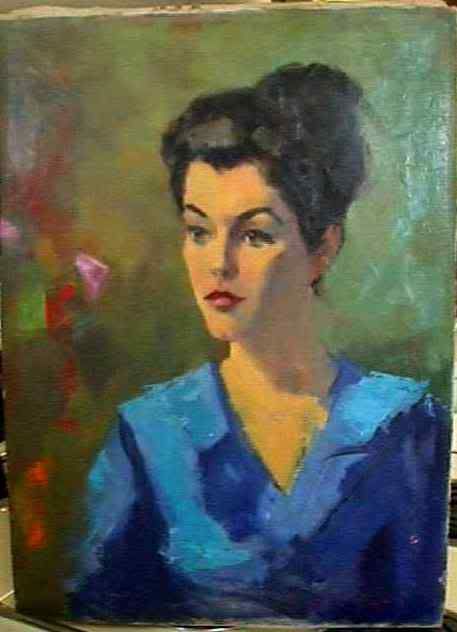 Oh to be back in Paris,... but unfortunately,... I've never been there.